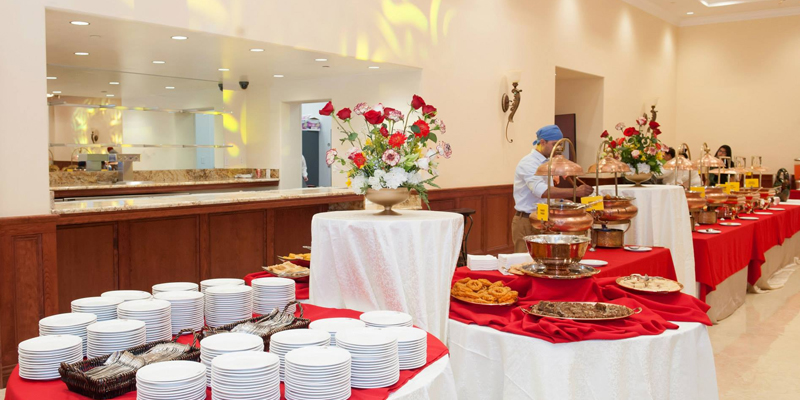 Asmi Banquet – Upcoming Banquet Hall in Sodepur
How often have you wished to attend a royal wedding? Haven't you dreamed of your wedding conducted in a splendid manner in the best banquet hall? At some point in time, we all do. However, our lavish dreams often come with exorbitant price tags. It happens thus that thousands of people each year end up blowing a tremendous amount on their wedding without feeling satisfied. Satisfaction comes with an added price. You may not be amenable to spend that amount as of the moment. In such a case, you can do nothing but compromise. Although, all this is about to change.
With the inauguration of Asmi Banquet (an exquisite banquet hall in Sodepur), you are to experience the exceptional. Asmi Banquet understands the significance of weddings in our society. It further, acknowledges that on your special day you shall appropriate the eminence of a royalty. It is for this reason that this banquet is designed to be fit for royalty, without the huge price tag.
Further, built-in 6600 sqft, this banquet is capable enough of equipping your huge guest-list with the capacity of accommodating 600-700 people. It aims at redefining the grandeur for you. With Asmi Banquet you will now experience your luxurious moments with heightened satisfaction. It is concentrated to flatter your memorable moments with an added charm. Its spaciousness coupled with the grace in the service it aims to provide to its esteemed customers makes it the ideal destination to host any big occasion. It is built with the purpose to serve you on your journey of escaping the cliché to your path of extraordinary. Because it comprehends the fact that a special occasion merits an exceptional venue, it gives you a banquet with a difference.
A venture of AVR group, Asmi Banquet focuses on giving you the all-around service. It is for this reason that it caters to all sorts of ceremonies and functions along with corporate events. Be it an occasion as routine as your corporate meet or as distinctive as your child's first birthday, Asmi Banquet is here to give you the feel of royalty without causing a hole in your wallet. It is a one-stop destination for all your events.