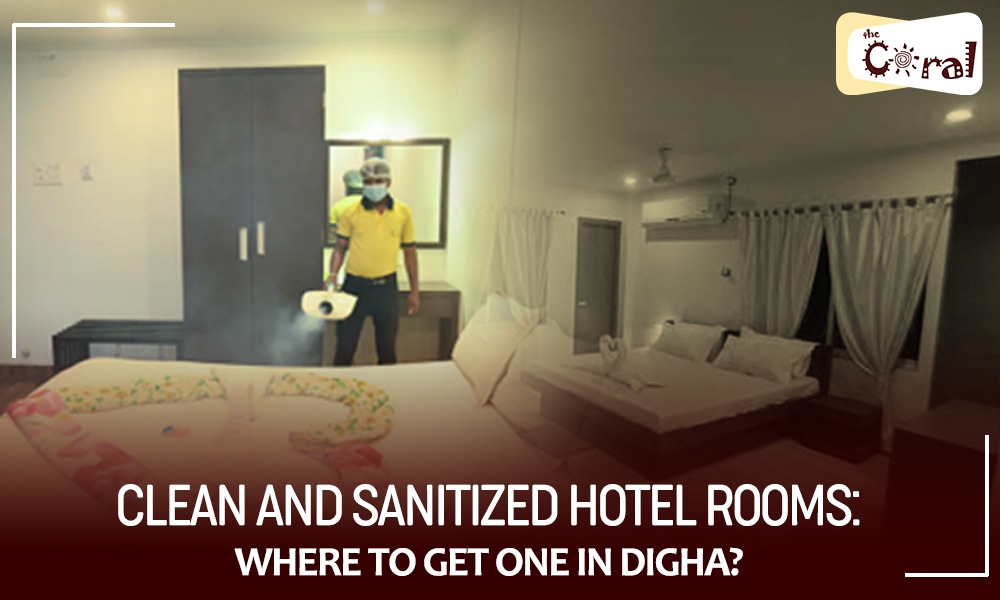 CLEAN AND SANITIZED HOTEL ROOMS: WHERE TO GET ONE IN DIGHA?
Cleanliness is the necessity of life, not only during a pandemic but in general as well. It forms the base of human health. While people keep their house clean, hotel rooms are something people doubt. These rooms are places where people stay during their visit to a new place. For instance, one of the most favourite places for people to visit in eastern India is Digha. It is full of various sorts of hotels, both luxurious and affordable.
Although most of the hotels in Digha promise a clean and healthy environment, not all of them meet with the expectations of the visitors. Even the most expensive hotel in Digha may fail to serve people while on the other hand, the cheap hotels may provide much better scenes. Before you fall in the dilemma of deciding the best hotel, here is what you must look for-
Cleanliness
People would love the service being provided within seconds of calling, but it would literally mean nothing if the hotel is full of dirt. Also, some hotels may keep the rooms clean for the visitors but you must look for the ones that have good maintenance. The lobby area, gallery and every other space within the hotels must be good and well-sanitised.
Food
What type of food a hotel serves is one of the biggest questions while you book a room. Also, there are a number of hotels in Digha with restaurant. So, avoid going for the ones that don't serve food at all. The only option you may get is to eat outside. Hence, check for availability before booking.
Affordability
It is also one of the most important factors while booking a hotel. However, this should not come at the cost of comfort. So check out for the best 3-star budget hotel in Digha. To get all the aforementioned amenities in a pack and without any hassle, invest a bit of time while booking a hotel. Hotel Coral Digha is one such sweet spot where you can get all these without burning a hole in your pocket.
Nowadays, people can also book a good and clean hotels in Digha online. However, you will need to do a thorough checking before booking. Go through the reviews of the hotels or call the agent directly to know what are the amenities provided. Also, it is better to check for the cancellation process and terms.
People who are visiting the place on a business trip must check for the availability of the conference or meeting hall and banquets. While keeping all these factors into account, do not forget that hygiene is something that must not be compromised.