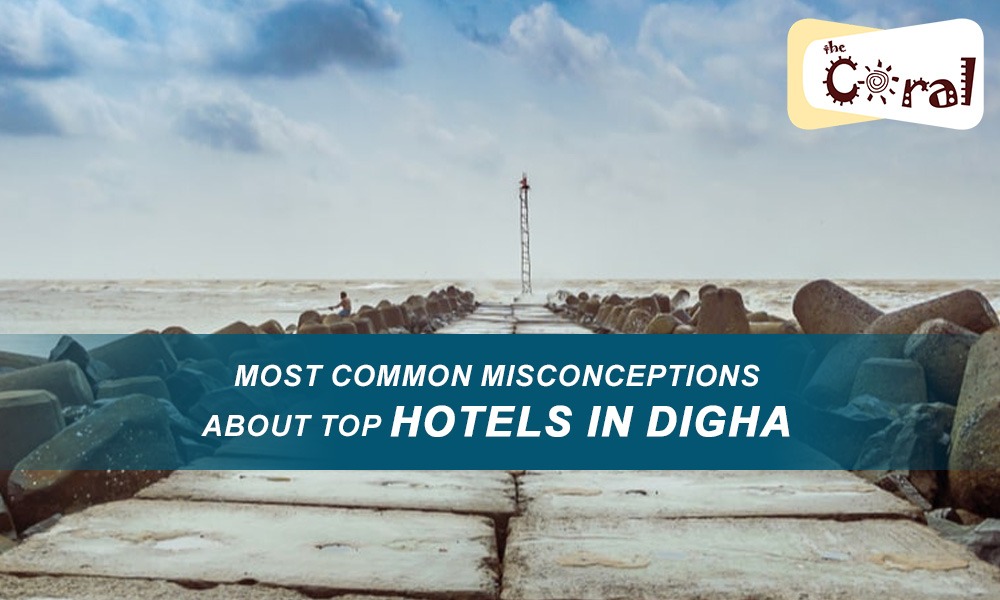 Most Common Misconceptions About Top Hotels In Digha
While planning a fun trip to any tourist destination, you always tend to be very careful, especially when you are traveling with your family. Be it a hill-station or a sea beach or even a river-side, you always handle the entire process with great care. Apart from asking for recommendations from the people you know, you also search the Internet for the most relevant information that can help you to plan your trip. 
In case you are interested to spend the upcoming vacations in Digha, a lovely sea beach in the state of West Bengal, then you must start finding all the information about the best Hotels In Digha. You may keep quite a few names on the list; you tend to search for the best Hotel In Digha. Here, you should try to keep yourself 100% unbiased. You should try to get the right information without giving way to the misconceptions or myths about them. On many occasions, these misconceptions prevent you from reaching the best Digha Hotel. 
A few common misconceptions about the top hotels are listed below. You should try to update your knowledge about the fact before deciding finally: 
Digha Hotels Are Untidy: 
Discard this misconception the moment it reaches you. To be very true, the best hotels in Digha spend a lot of money to appoint special staff that works round the clock to keep the surroundings of the hotel neat and clean. The municipality of Digha cooperates with the hotels in their special drive to keep the hotels and their surrounding areas clean. 
The Hotels Are Too Expensive: 
It seems, your information is not updated for long. You may find some top Digha Resorts and hotels that offer superb facilities at a great cost. However, you may always be sure about the fact that the best hotels are a little expensive and they have proper reasons for this as well. If they charge more, then they try to provide you superior facilities as well. 
The Hotels Have Hidden Charges As Well:
You are partly correct here. Some hotels have a tendency to levy some charges in a hidden manner. You can counter this tactfully as well. You may look for the receipts for those charges demanding the right fields for which they are charging. By doing this, you may stop them from charging hidden charges to some extent. 
The Hotels Do Not Fulfill Their Promises: 
You cannot claim that! Remember, the hoteliers try their best to win your trust by any means. They cannot afford annoying you as they try to ensure a high satisfaction level among all the visitors. They believe that every satisfied customer can bring them multiple customers on the trail. You should have no hesitation to accept that the situation is valid for every hotel, including resorts and popular 3-Star Budget Hotel In Digha.       
The Hotels Often Misbehave With The Customers: 
Again, this does not seem to be correct. Most of the popular hotels in Digha appoint skilled people to look after the interests of the visitors. Most of these employees are trained management professionals who do not misbehave. Instead, they have the skills to manage everything in a decent manner. 
So, these and more are a few misconceptions about the best Hotels in Digha. You should put a positive effort to cross-check these myths to find out the truth about them. You can do it comfortably by keeping cool and composed.