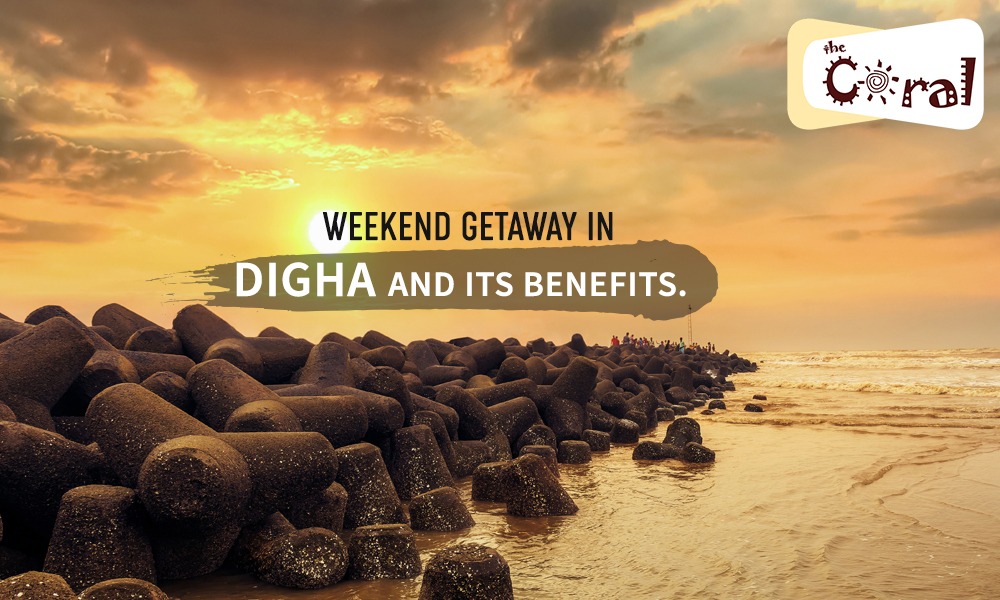 WEEKEND GETAWAY IN DIGHA AND ITS BENEFITS
We live in times where our lifestyles are hectic, to say the least. Bogged with work pressure, ever-impending deadlines, cranky spouses, today we are mostly living in a constant state of panic. Life is mostly stressful as a majority of our time is spent either commuting to and fro work or at work. So, how do we relax and destress? Long weekend getaways need a lot of planning and money. And, well, who has so much time to do that?
Today, the concept of short getaways or weekend holidays has become quite popular. Most millennials find this refreshing because it requires minimal planning and doesn't need you to be away from work for quite a long duration.
For people of Kolkata, one such very popular weekend destination is Digha. Just a stone's throw from Kolkata, Digha is very well connected to Kolkata through roads as well as trains. This blog talks about how short vacations have a multitude of health benefits and how Digha is an amazing option for a quick weekend getaway.
Helps You Regain Your Fitness – Kolkata, though a lovely place, is quite polluted. As such, many of us suffer from fatigue, tired muscles, sleep deprivation, loss of appetite, and many more. However, a few days at a seaside location like Digha can go a long way in rejuvenating one's tired body and soul. The refreshing sea breeze also does wonders for the lungs and to restore lost appetite. As such, many of you may be quite surprised to find that you're indulging in more food than which you usually partake. Not to mention, the sea tends to have a calming effect on the mind and body, thus, lulling you into a soothing sleep.
Intake of More Organic or Indigenous Foods – When we're in the city, most of us don't find much time to eat our meals properly. So, when we are hungry we tend to quickly grab a burger, or fries or a bottle of coke to satiate our appetite. Barely do we have the time to sit quietly and enjoy a wholesome meal. Digha, a popular seaside location has an abundance of organic and fresh foods. If you're a seafood lover, you're bound to enjoy a plate of fresh and succulent sea fish such as crabs, prawns, etc. Also, instead of chugging a bottle of coke, indulge in some sweet coconut water.
Spend some quality time with family – Often, due to our hectic schedules, we do not get to spend quality time with our families. However, a short weekend getaway to a popular weekend destination like Digha allows you to connect with your loved ones. Simply sit on the beach or relax at your hotel.
If you're looking for a budget hotel in Digha, check out Hotel Coral. Declared as one of the best hotels in Digha, Coral is now providing some amazing deals for new and existing customers! So, if you haven't tried it yet, it's time to give this hotel a go!