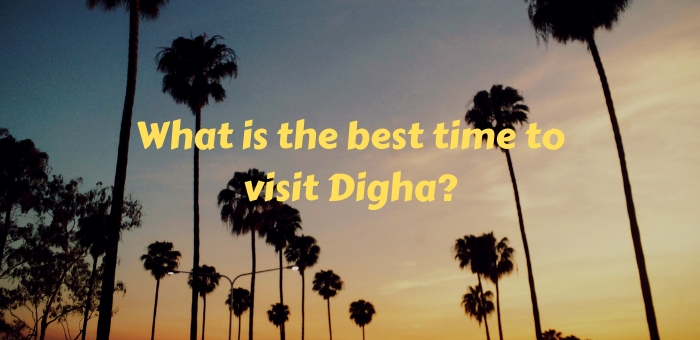 What is the best time to visit Digha?
A beach or a hill station, either serves as a great place to go for when your regular life of work and family is starting to stress you out. Being roughly 200 kilometers away from Kolkata, Digha serves as one of the best tourist spots to choose when it comes to taking short weekend getaway or even a long relaxing tour near the beach. When it comes to thinking about beaches, places like Goa and Puri come as the first thought for many. But with time, tourism in Digha is starting to attract more tourists from all over the world, being the best and most popular sea beach in West Bengal.
October to February – best time for Digha beach holidays!
Beaches are a place to be when you are willing to get away from a cold and dry weather, and be around a place that is neither hot nor humid but also does not force you to wear sweaters and jackets. The best time to visit Digha would be between the months of October to February, when the festivals are blooming in and so is winter. To escape the ruthless months of the chilly weather that make waking up in the mornings more difficult than it should be, choose Digha for that perfect getaway with your loved ones.
If walking is among your better habits, then walking on the beach for long hours would be the ideal choice as the beaches in Digha are interconnected. There are also unique features like the absence of coconut trees along the coast and the presence of numerous pine trees, often clustered in one area forming a pine forest.
Best attractions of Digha
Apart from the magnificent beaches, there are other attractions like the Science Center established by the National Council of Science Museums. The beach at Udaipur has bikes for rent with which tourists can explore other places like Talsari and Tajpur beach. Several hotels in Digha will also suggest the best shops to shop for handmade home decoration items which are also an integral part of tourism in Digha.
There are also places like the planetarium and the Amaravati Park, which serve as major tourist attractions. Choose Digha as the ideal destination for your winter getaway for some fresh sea breeze and the ideal coastal and seafood experience!