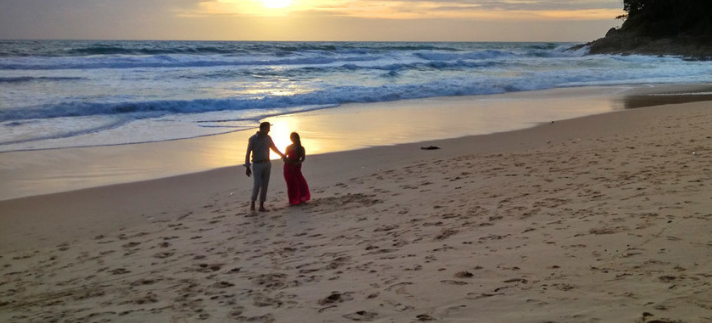 While in Digha, explore Bichitrapur and its unique marine system with customized package tours
There's beauty in monotony. The marine ecosystem might not be everyone's cup of tea; but, for the truly lucky ones that do love the sea, it is certainly hard to resist the charms of Bichitrapur's unique marine system and its mangrove forests. Tourism in Digha runs away with the crown mostly because of the proximity of the coastal town to Bichitrapur.
Bichitrapur – a blend of marine in wildlife
Bichitrapur is considered to be one of nature's unique gifts located near the mouth of river Subarnarekha in Odisha, just about 20 kilometers from Digha. Its uniqueness lies in the fact that the Bay of Bengal leads to the accumulation of flora and fauna, as well as dense mangrove forests.
Bichitrapur's mangrove forests are a wonder in the truest sense. You can see the native villages in the distance, and the seashore filled with Red Ghost Crabs and Horse Shoe Crabs to intensify the diverseness. Closer to the land, there are plenty of migrating birds that chirp constantly and entertain the tourists.
Planned trip to Bichitrapur
Hotels in Digha often contact with the most determined tour operators to help tourists reach the Bichitrapur Nature Camp, around 20 kilometers away from Digha, where you may have to stay a night. The lush green mangrove forests, along the coast of Bay of Bengal, cover an area of 563 hectares.
Typical Bichitrapur tours are three-days and two-nights long when you stay at a Digha hotel. The tour includes free boating passes to the Wonder Island, where you can properly enjoy the flora, fauna and mangrove forests in all their glory. The boating doesn't end there! Instead, it continues to the optional speed boat rides.
In the Odisha part of the tour package, the sightseeing includes a free car ride to Udaipur and Talsari beaches alongside a trip to the holy Bhusandeswar temple, Chandaneswar temple and Radha Gobinda Mandir.
On your return to Digha, the tour concludes with a trip to Digha Science Center, Biswa Bangla Park and Kajoldighi among other popular tourist destinations.
As a holiday hotel in Digha, at Hotel Coral, we provide our guests with attractive but pocket-friendly tours to Bichitrapur and its adjoining areas. A cozy stay at the Blue Pearl Room of our hotel adds to the feel-good factor.