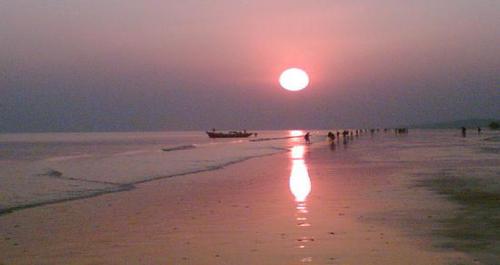 Digha Hotels during Durga Puja Vacation
Digha is all set to welcome the most awaited festival of the year. Yes we are talking about Durga Puja. Not to mention, Digha Hotels have to face maximum rush during Puja Holidays. So how do they prepare to handle this rush? More importantly, how can you get to stay in your favourite hotel in this season?
How to find accommodation in your favourite Digha Hotel during Puja Vacation?
Solution 1:- The best solution to escape this rush to plan your vacation atleast a month or two before the actual date. If you have a proper plan about your holiday, you would surely be able to find your favourite hotel room. It's like, if you have a plan you would be able to get consider some hotels before choosing the most suitable one for you.
Solution 2:- You need to browse through all possible options. You might have heard from your friend or colleague about some hotel. But trusting someone else's choice blindly is not a good idea at all. So we suggest you to get online and search the available options. You can go through the reviews and select the hotel where you want to stay.
Solution 3:- After taking selecting a desired hotel for you. What do you do? Its obvious that you cannot reach Digha and think the hotel would have accommodation for you. You have to remember its a peak holiday time. So you have to make sure that you are booking your preferred hotel way before the rush starts to follow. Nowadays, all the leading Hotels in Digha, offers pre-booking facility. By making a partial payment you can book a hotel room for yourself. So when you reach Digha to enjoy your vacation, you don't have to take the pain of running here and there to get some accommodation.
Digha seems to adorn a serene look during this festive season of Durga Puja. So if you have made any plan to visit is majestic place during this vacation, do remember to make the necessary arrangements keeping our advice's in mind. We assure you Digha would please you with its warmth and festive look. If you are a foodie by nature you would love to relish the special sea-food that is served by the multi-cuisine restaurants during this festive season. Even the Durga Puja Pandals are also decorated beautifully to please the visitors. Digha Tourism takes active measures to attract more and more visitors in this season. Due to increased traffic, the government officials also makes sure that the whole season should be celebrated peacefully without any major issues for the visitors. So all in all, it's a great idea to visit Digha during Durga Puja & if you remember our suggestions, finding an accommodation in your favourite Digha Hotel would not be a big problem.