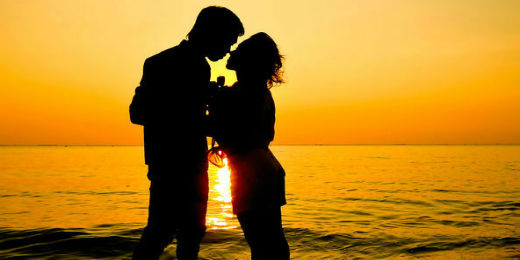 Digha – A Popular Weekend Holiday Destination Among Bengalis
It is absolutely an undisputed fact that when it comes to choosing a weekend holiday destination in West Bengal, then Digha features at the very top on the list. Though it has been traditionally favorite among most Bengalis, with time this choice has continued. This is in spite of the fact that many holiday destinations have developed thereafter. It is not without reason that Digha is a one-stop destination for Bengali families looking forward to spend a pleasurable weekend. We at Hotel Coral Digha , being one of the best family luxury hotels thought to explore on the fact why this beautiful beach town still is the most sought after tourist destinations among Bengalis.
Digha – A Popular Holiday Destination As Its Easy To Reach
When you look for a quick weekend holiday destination, one of the important factors you consider how easily you can reach there. Digha is ideally located as a quick getaway destination. You can easily reach it by both rails as well as by road. Some travelers prefer to take train to reach Digha whereas some of them love to travel or drive always prefer to drive their own car or hire a car rental service.  So with the option of easy travel to Digha it becomes all the more attractive to Bengalis.
Digha – Has Plenty of Sightseeing Location
One of the primary reason that makes Digha among most popular weekend holiday destination is Sightseeing Location. Digha is famous for its magnificent beaches, local market, parks, religious temples and high-tech research centers & museums. The scenic beauty that Digha has to offer can hardly be matched by other tourist destinations in West Bengal. What is also great is that many of these locations in the region are still largely untouched. Thus it offers great serenity as well. State government of late has been taking many initiatives like Adventure tourism and so on to draw more and more Bengali tourists to this location.
Seafood at Digha Also Attracts Travelers
It is no secret that Bengalis feast on fish. Digha is a place that is perfect for the same. It serves some of the best seafood, fish delicacies and local Bengali cuisine. Hence, as a Bengali you must not miss out on the Pomfret, Rohu, Bhetki, Fried Fish and Tiger prawns all of which Digha has to offer in plenty.
Budget Friendly Weekend Holiday Destination
No matter what be the economical background but most Bengalis love to travel. In terms of budget Digha is a location which is budget hotels and affordable restaurants. Be it in terms of accommodation, food or local travel, at Digha you can avail all at pocket friendly prices. This is something which attracts most of the travel loving Bengalis, irrespective of their economic background.