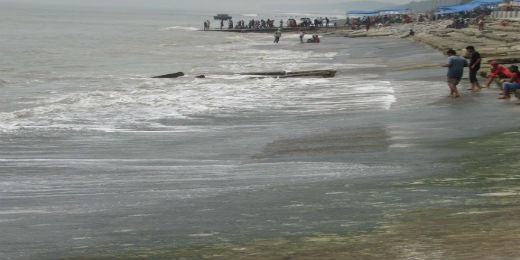 Don't Miss Out Digha Holiday Fun without Sightseeing
Digha Holiday till date continues to be one of the favorite destinations for Bengali's and people based in this part of the country. The reasons for this are many. The proximity of this beach town to Kolkata is one of the biggest advantages in this regard. The heavy workloads of regular work must have made life tough for you. The mounting stress levels which comes along with the increasing responsibilities needs to be handled as well. So to break the regular monotony of work you must every now and then provide yourself and your family with short holidays. This can rejuvenate you and make you work ready. So why not take a quick break by having a weekend trip to Digha. We could also suggest some basic tips for you to do to make it more enjoyable.
Why is Digha still such a popular holiday destination?
Apart from the proximity to Kolkata, Digha has good connectivity as well. This is both in terms of trains and by roads. You could easily reach Digha by bus, a car or by trains. With numerous trains and luxury bus running regularly you could start on a Friday evening enjoy a perfect week end and join work back on a Monday morning. This means you need not avail any leaves. This would keep your boss happy as well. It is true that Digha is beautiful. It is also likely that your next trip to Digha would be short. So if you know what you would do during your digha holiday trip it would mean true value for your money spent. The following are some of things you could consider
Things you must do during Digha Holiday:
Don't miss Sunrise during dawn or the sunset during dusk: With your life getting busier and hectic, you might be missing on simple joys of life. Watching the sunrise and sunset may be one of them. While on your trip you could be again catch up on what you had been missing. So you could wake up early and stroll down to the sea beach to watch the sunrise. You could also watch the sunset.
Just laze and relax on the beautiful sea beach. The long beautiful beaches of Digha offer great tranquility you might have been missing out since long. You could just just laze around on the beach with your loved ones and perhaps enjoy the sweet coconut water as well.
Shopping for souvenirs: When you visit places, you might have to have to carry gifts back home for your friends and relatives back home. When in Digha this is no problem. You could shop from the local market a variety of items made from sea shells. These include hair pins, jewelry, decorative items. The local poor are very poor. So by shopping from them you could even support their life style.
Digha Sightseeing: You could visit the Digha sightseeing places like the Science City Centre, New Digha. You could even consider trips to nearby places like Mandarmoni and Talsari. However to do so you must plan in advance by book a cab at the hotel you would stay at.
Digha Water Sports: Now with a host of Adventure sports now at the Digha Sea beaches you could even venture on them if are one of the more adventurous types.
So without wasting any more time plan your next Digha Holiday Trip and try out some of the things mentioned above. We are sure these would make your trip a really pleasurable one.
At Hotel Coral Digha, we ensure to make your Digha Holiday memorable. Our Hotel if fully equipped with Swimming Pool, Bar cum Restaurant, Free Wi-fi, Play Ground for Kids, Parking Space and many more. So you must visit the Coral during you next Digha Trip and enjoy the luxury service at Budget Price.