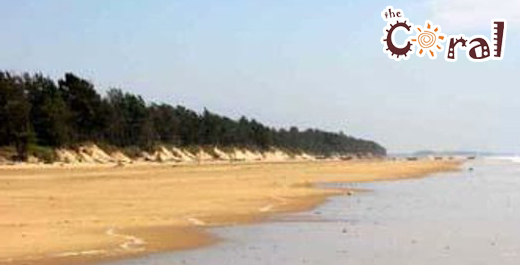 Long Weekend Holiday Time for a Short Trips toDigha
With Long Weekend of Good Friday is knocking the door, it's time to plan a quick weekend holiday to digha. The long waves rolling and roaring, breaking on the beach. The fresh salty wind across the coconut trees wrapping the jubilant faces. The whispering hush of the sea haunting all along the sandy sea beach. The sea-lovers would love to feel a little numb and deliciously dizzy.
Yes, this scenario talks of Digha, a sea-side resort town in West Bengal. It is one of the best week-end trippers' destinations. It is situated on the northern shore of the Bay of Bengal.
Tourists from all over India, especially from West Bengal crowd in Digha on short weekend holiday trips. A large host of holiday hotels in Digha has always been an advantage for the short-trippers who feel delighted at the sight of the vast expanse of the undulating sea directly from the hotels. The tourists-catch mechanism that centres on Digha is not only confined to the undeniable call of the sea but is also stretched to many other beautiful sights surrounding the place.
Popular Sightseeing Destinations during Weekend Holiday
Tourists can visit the widely known and esteemed Church in Digha. The serene ambience in the church beside 'Amrabati Park' is praiseworthy. A van-rickshaw can be hired to visit the church.
Located few kilometers away from Digha, Lord Shiva Chandaneswar Temple is another popular destination for the tourists in Digha. The temple, whose every inch is made of white marbles, speaks of architectural excellence.
Shankarpur Beach is another mind-blowing retreat for the romantic sea-lovers. It is located a little distance away from the most popular Digha sea beach. To witness a promising sunrise softly reddening a romantic aperture would be rare piece of photograph in a visitor's album.
Talsari Beach is one of the beautiful beaches surrounding Digha, adorned with beguiling romantic appeal. Same goes for Tajpur and Mandarmani, which are just 1 hour drive from Digha.
One of the best attractions for tourists in Digha is the Marine Aquarium and Research Centre, a place that abruptly captivates the spirit of an adult and emotionally captures the minds of children as well. The aquarium wonderfully offers a magnificent scope to view free movement of sea lobsters, crabs and even shark.
Offering tourists a charming distraction from a pent and monotonous life at reasonable cost, tourism in Digha is expanding by leaps and bounds.