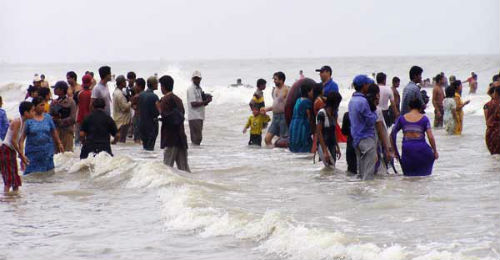 My easy escape: Weekend Holiday Trip to Digha
Our conventional lifestyle often reaches a saturation level. So there are plenty of moments when you need an easy escape. However it's true that we usually get confined with many if's and buts before planning an escape. A small Holiday Trip to Digha can definitely be a stress buster. All you need to do is be a little impulsive and take a leap of faith.
There are many reasons why we sometimes avoid going for holiday. One of the biggest reason is getting like minded partner in crime. Yes, its very essential to get a good companion for your journey. If you have that, do not miss the chance to take a break.
If we particularly talk about Digha, it is definitely one of the most suitable option. A Weekend Holiday Trip to Digha Trip definitely an easy escape from the monotonous life. Digha with its simplicity is a perfect place to hang around with your like minded gang. A lot has already been written and talked about easy accessibility and proximity of Digha with all the major locations in West Bengal. One of the biggest reason to chose Digha is The Aura of Digha.
The moment you step into the land of Digha you feel a connection with this place. Simply sitting by the sea side and watch sunset will relax your mind. Getting a good companion to indulge into a healthy conversation would seem to be an icing on cake. Taking a long walk along the seashore is a unparalleled experience. You simply have to get out of your usual self and bring some change in your life. Infact accommodation facility in Digha is also safe and secure. Mostly Digha Hotels these days are offering pre-booking facility. So you the hassle of searching hotel in digha after reaching the destination is also elevated. Depending on your budget you can easily opt for a suitable hotel. Digha has plenty of options to offer for accommodation.
So if you are facing that boredom and monotony in life, question yourself. Take a break and enjoy a Weekend Trip to place like Digha. If you zero down your weekend holiday destination near Kolkata and your answer is Digha, do contact Hotel Coral Digha for detailed information about Digha Tourism.