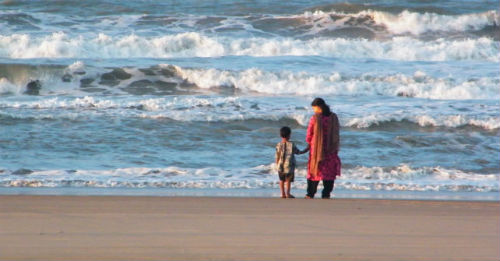 Reasons for Pre-Booking in Digha Hotels During Puja Vacation
Finding a suitable accommodation is a huge concern during festive season. So here we are with the top 3 reasons for Pre-Booking in Hotels in Digha. If you are planning your holiday trip to Digha during puja vacation, then one and only thing that can save you from the hassle of hunting best digha hotel for yourself is pre- booking hotel room.
Well we have usually seen that people have their own reservations for not opting the pre-booking service. Mostly people are concerned about the online scams at happen and many a times people get trapped by false commitments end up losing their money and time. But nowadays, the online presence of hotels have made things easier and believable for everyone.
Top 3 reasons for booking digha hotels in advance.
Reason 1:- Get the best hotel room during your puja vacation
Its very evident that if you book early, you would get the advantage of choosing between available rooms and yes, it's very likely that it would be the best within your budget.
Reason 2:- You would get proper time for checking all the available option
If you opt for pre-booking, you would be able to go through all the hotel sites and compare the price and facility offered by the hotel and decide which hotel suits your budget and preference.
Reason 3:- You can escape rush and uncertainty
Its very evident that, you can escape the rush during top holiday season . Moreover you would be certain that you are getting accommodation at your preferred hotel.
All inclusive, it's the best idea to pre-book hotel and enjoy the pleasure of having a hassle free digha holiday tour. While the hotel would be all prepared to welcome you when you reach Digha. You can even expect to get pick up and drop facility from the railway station and airport for convenient commuting if you avail pre-booking. Its a simple step that would ensure a memorable stay at your favourite hotel destination.