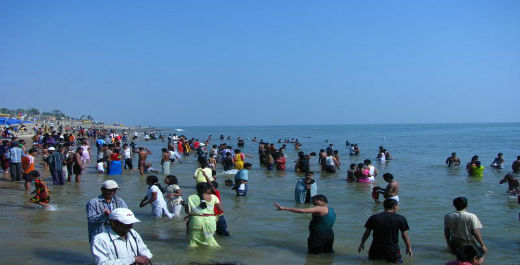 Top 5 Myths About Digha Tourism
Digha is a synonymous name to holiday in every Bengali Household. Everyone of us have a preconceived idea of Digha how a holiday in Digha would be. All we can think is a group of people by seaside eating jhal muri, or enjoying bengali fish delicacies. Well Digha has changed a lot in these years and Digha Tourism for a matter of Fact has been redefined in many ways.
So here we are, with some of the typical myths about Digha. Also get to know how some of the top myths have been busted.
Myth 1:-Digha only means sea beaches.
Fact:- Well this is the most incorrect and biggest myth about Digha. Digha has much more to it, other than just two sea beaches. If you have recently visited Digha, you would know how you can have a beautiful experience of aquatic life, at the Marine Aquarium of Digha. You can see some beautiful and rare marine species in this museum. You can also enjoy the science museum, it has some really interesting things to offer. Also there is a beautiful Amravati Park where you can also take a ropeway ride.
Myth 2:- There is no arrangement for adventure sports.
Fact:- Now Digha offers various types of water sports and activities that you can enjoy. With time, the type of activities are also increasing.
Myth 3:- You can only eat fish while you are at Digha.
Fact:- Digha has amazing restaurants for mouth watering Multi-Cuisine delicacies. Digha is basically a paradise for food lovers. You can expect the best of veg and non-veg food preparations. With restaurants like AQUA BLUES, you can always expect the best in class food and perfect ambience.
Myth 4:- Digha only offers moderate accommodation facility.
Fact:- Digha has some amazing Luxury Hotels with supreme housekeeping service. You can expect the state of art infrastructure with comfortable ambience. You can expect a royal treatment by Digha Hotels like Hotel Coral Digha. With beautiful swimming pool and garden view, Hotels in Digha have come to age and become the most sought after places to visit.
Myth 5:- Reaching Digha is tedious.
Fact:- Gone are those day, when reaching Digha was a nightmare. Now you can numerous options to reach these peaceful place. If is well connected by roadways and railways. You can book a private car or also opt for a luxurious travel, by Duronto Express.
So all inclusive, if you had any such notions in your mind, now you have a reason to keep them aside and plan for a Digha Holiday Trip with friends and family. You can also get pre booking facility for Hotels in Digha.