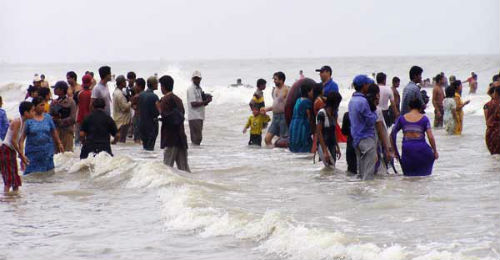 Why your child needs a holiday in Digha?
Why your child needs a holiday in Digha? In this busy world, children nowadays seems to have lost the very essence of true childhood fun. Every child mostly spends their time with indoor games and staying online. Heath is a big issue and its alarming effects like obesity and fatigue are something that is bothering everyone. So planning some holiday at some open space would help your child to enjoy the liberating open space. Yes believe it or not, your child needs this. Being one of the premium luxury hotel in Digha, we feel Digha is one of the best place for your child to explore open air and free space.
If you compare your childhood with the kind of life that your child is leading, you would find that there has been a sea change in the lifestyle. You had life where, playing with other children of your neighbourhood was a daily activity. Our parents were not scared to send us to play with other kids, but now equations have changed. With growing crimes, everyone is scared to scared to send their child without any supervision. Game preferences then, were cricket, football and also gulli-danda. But now children are addicted to video games. Absence of physical activity is being a huge setback in their life.
In the midst, of discussion, we would try to figure out how a Holiday in Digha would work as a breath of fresh air for your child. Its seen that children are always attracted by the sea beaches because they happen to offer then so much open space to play that they obviously miss in your 2-3 BHK Flat in some posh locality. Infact every child seems to love making own sand castle. Yes infact, we all love it, Don't we? We guess all of us have tried to make sand castles whenever we visited any sea beach. If you are born & brought up in Kolkata or any part of West Bengal it's obvious that holidays in childhood were always synonymous to a Holiday Trip to Digha , Mandarmani or Darjeeling and every Family Digha Trip meant lots of games on beach and sand castle.
Digha Hotels have always tried make sure that the junior guests are also pleased. So keeping some gaming options at hotel is also one of the top priorities these days. Even every Hotel in Digha would agree that as Digha is Family Tourist Destination, so almost 30% of our guests are kids, so everything arranged by keeping this into consideration.
As Digha is not that far from Kolkata, so planning a weekend trip is not that difficult. So we would suggest you to come to Digha with your kids as your child truly deserves Digha Holiday.