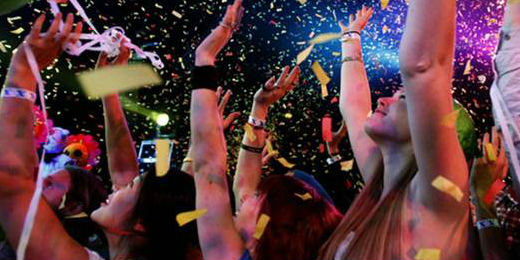 Worried Where to Celebrate New Year Eve in Digha 2020? (Updated)
After a long wait, Saturday (21 st of December) was the coldest day of the season. It finally marked the arrival of winter in Kolkata and its surroundings. It is the season most of us belonging to this part of the country look forward to. The clear winter sky, the cool temperature is the perfect time to pack your bags and party out. Winters also bring with it the festive season of Christmas Celebration and New Year Eve celebrations 2020. In case you are planning to have a New Year bash this time, why not have it at the Hotel Coral Digha? This luxury hotel at Digha could serve as your favourite New Year party getaways 2019.
New Year Eve Celebrations 2020! What most of the youngsters look for?
As a youngster perhaps the things which you look forward to for your New Year celebrations are cheap beer, exotic beach-side stay, live music and night long parties. We have them all at the Hotel Coral Digha. New Year Eve parties are different from the regular parties and you would expect firecrackers lighting up the coastline. It also means foot tapping music and jazzy numbers to which you can dance wildly with your friends and near ones. You may also be looking forward to your best poolside party with your favourite food being served. One can clearly witness the zeal among the youth at this time of the year. With the most rocking crowd and live DJ's at the Hotel Coral, you could surely be in for a great time.
Make Hotel Coral Digha a part of all your celebrations!
In anticipation of all your elaborate plans, we at the Hotel Coral are all ready to offer you the hottest deals of the year. What is best is that you can book and avail the best available rates. When it comes to hospitality The Coral Digha is a class apart. Be it the interior decor, the service standards or the latest amenities you would have only the best at our hotel. In terms of accommodation, you could choose from a variety of options. Hotel Coral is also one of the few hotels in Digha with a beautiful swimming pool. Besides in case you love great food then you can have it at our Multi cuisine restaurant which has a great ambience as well.
What is even more exciting is that all these are available at prices which would fit your pocket. So with just over a fortnight left for the gala occasion, make it truly special this time at the Coral. Let us make your New Year Eve 2020 special with unmatched service. For bookings and other queries please visit our Contact us.